An Outreach Program Initiative for Club Members
"It was remarkable to see the work that went into preparing for LEGO League, and the kids absolutely loved it.
This is such a fascinating program for kids – they are actually building robots that operate with a programmed goal.
It's incredible!"
While LEGO League has been a popular program at the Club for several years, 2019 was the first participation year for the Ellettsville Club. LEGO League is a national robotics competition in which members 1.) program a robot to complete different "missions," 2.) engage in problem solving and research on an innovation project, and 3.) learn and present on the core values, which emphasize teamwork, discovery, and innovation. The Ellettsville LEGO League Team is being led by Mr. John Kerr, the Edgewood Intermediate School STEAM Coach!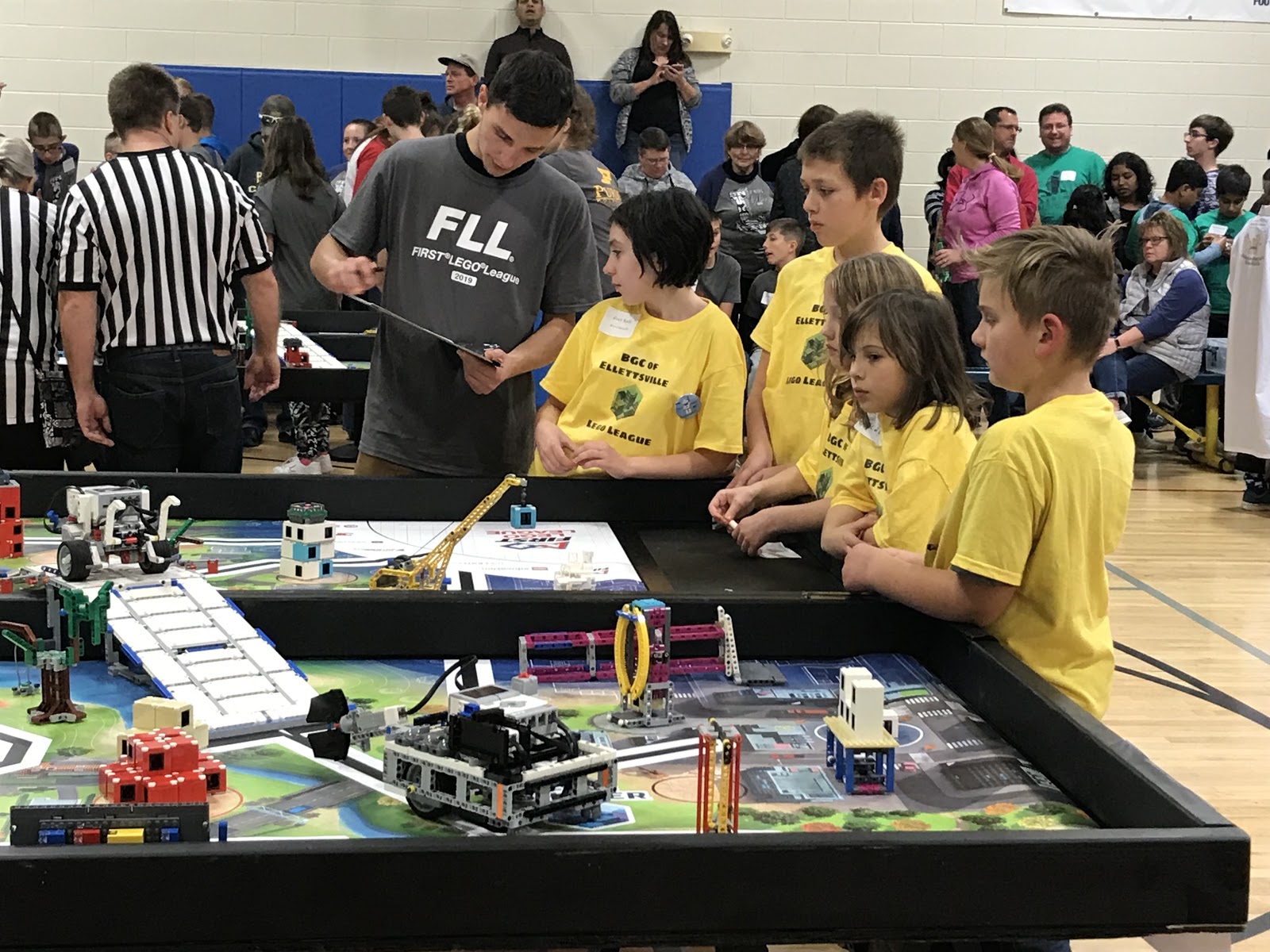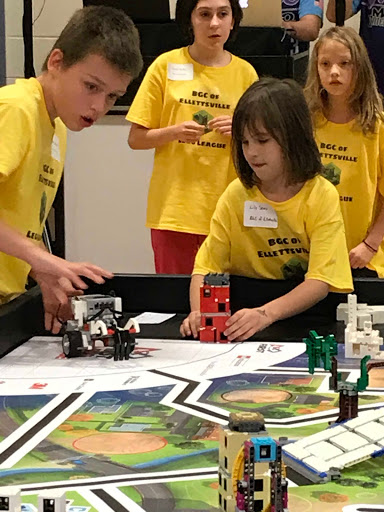 To prepare the team for their first competition on November 16, Mr. Kerr met with the LEGO League team, which consisted of nine, 9-12-year-old members, twice a week for two months leading up to the event in Columbus, IN. For the innovation project this year, members had to identify a problem with a building or public space in their community, design a solution, and share their solutions with others. Ellettsville members chose the abondoned Swifty Gas Station as the building in their community to redesign. They created a prototype of an animal shelter with electric vehicle chargers. Knowing that Ellettsville has neither an animal shelter nor electric vehicle chargers, the members thought it would be a good idea to use the space for both! While community members charged their cars, they could meet the animals that are up for adoption.
For the robotics missions and table competition, the members programmed a Lego Mindstorm robot to navigate, capture, transport, activate, or deliver objects. The team only had 2½ minutes to complete as many missions as possible, with each mission associated with a certain point value. They completed three rounds during competition, during which they could reprogram and adjust their strategy to achieve their highest score. All-in-all, this was a significant achievement and a wonderful experience for the Ellettsville LEGO League team.
The team's next competition will be this upcoming Spring. 
Interested in assiting with LEGO League at the Ellettsville Club? Contact Unit Director Tabitha Cassani at (812) 300-0100. For donations to support LEGO League, or any other of the programming offered at the Club, please contact
Leslie Abshier, Resource Development Director, at (812) 287-7446.