ADVENTURE CLUB'S BOUNDARY WATERS TRIP
An Outreach Program Initiative for Club Members
"We didn't realize we were making memories…we just knew we were having fun."
Unforgettable Experiences
Adventure Club, a program originating in the Lincoln Street Club, prepares Club Teens for a week-long trip to the beautiful Boundary Waters in Minnesota. Throughout the week, members learn important traits such as how to set-up and take-down a camp site, how to build a fire, how to cook, how to read a map along with proper paddling/canoeing skills. Members return home with a sense of accomplishment with their new abilities to be self-reliant, trying new things and living for a week without modern conveniences.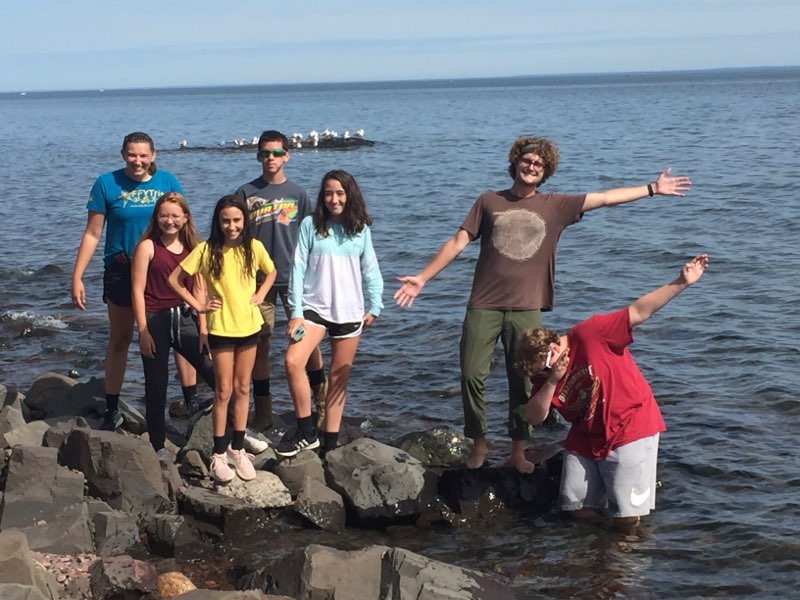 Extradorinary experiences for Club members are made possible by generous donors pledging a Legacy Gift. In this case, Club Teens were able to spend a week in Minnesota thanks to a wonderful endowment provided by the Creek Family.
Interested in assiting with the Adventure Club at the Lincoln Street Club? Contact Unit Director Neil Smith at
(812) 287-7427. If you wish to create an endowment or to make a donation to support Adventure Club, or any other of the programming offered at the Club, please contact Leslie Abshier, Resource Development Director, at (812) 287-7446.