Boys & Girls Clubs help millions of kids and
teens develop essential skills, make lasting
connections and have fun.
Your gift today can help change a child's future.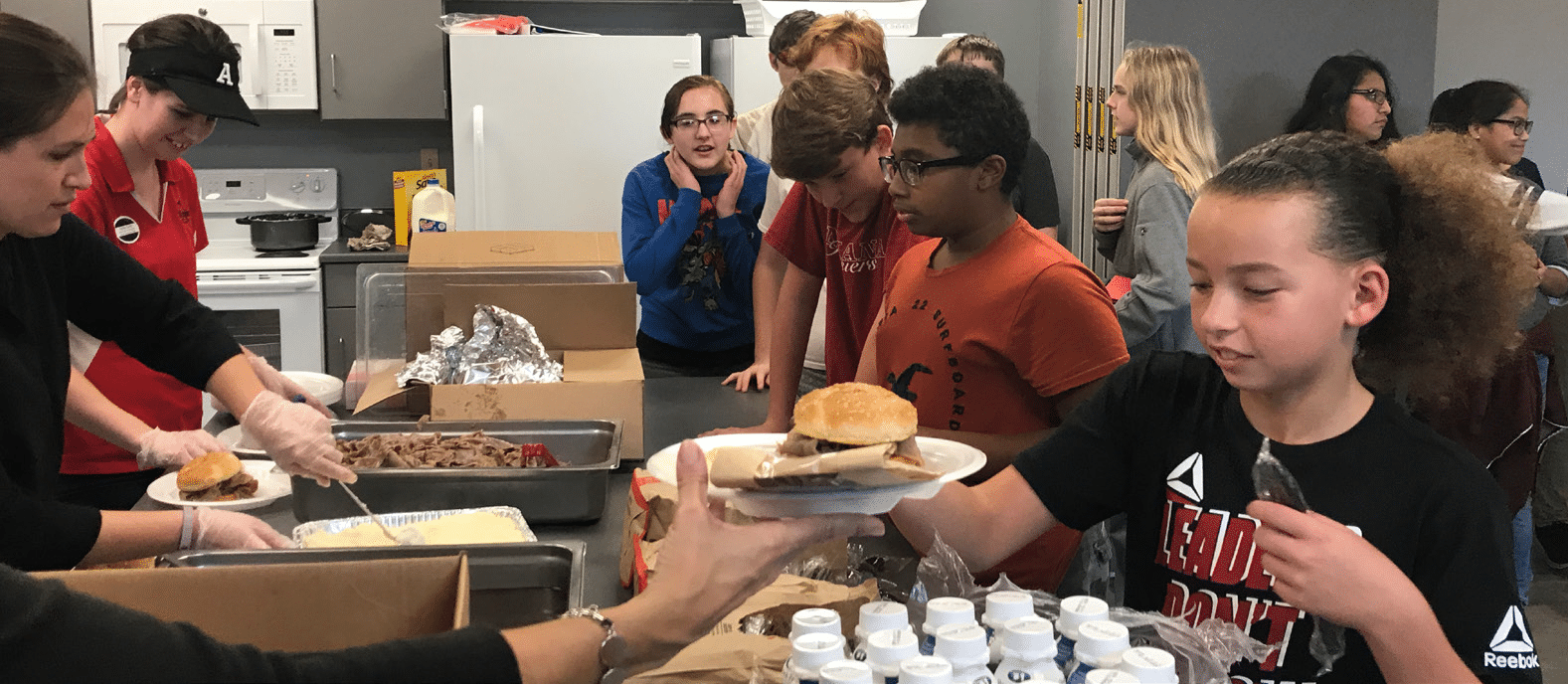 Feed Our Kids During Friday Meals
Do you want to help make a difference in our kids' lives?
Each Friday afternoon, the Steve & Connie Ferguson Crestmont Club feeds a meal to EVERY member. The members love this event and look forward to it every week. But we need your help to feed our kids! We are looking for volunteers to serve our kids and to be table leaders. These meals are a great opportunity to sit with club kids and engage in conversation with them!
Please click here to sign up!