Formerly known as Man Up To Make A Difference,
BOYS to MEN (Presented by German American Bank) is
on Thursday, September 12th at the historic Lincoln Street
Club from 6:00-8:30 p.m.!
Join us for dinner, a live auction and an in-depth panel discussion
covering the importance of mentoring boys on their path to 
becoming men.
Proceeds from this event benefit the Boys & Girls Clubs
of Bloomington.
Whether it be a one-time Engagement activity
or an on-going Volunteer project, there are many
opportunities awaiting YOU to enrich the lives
of our Club Members!
What's Happening at the Club?!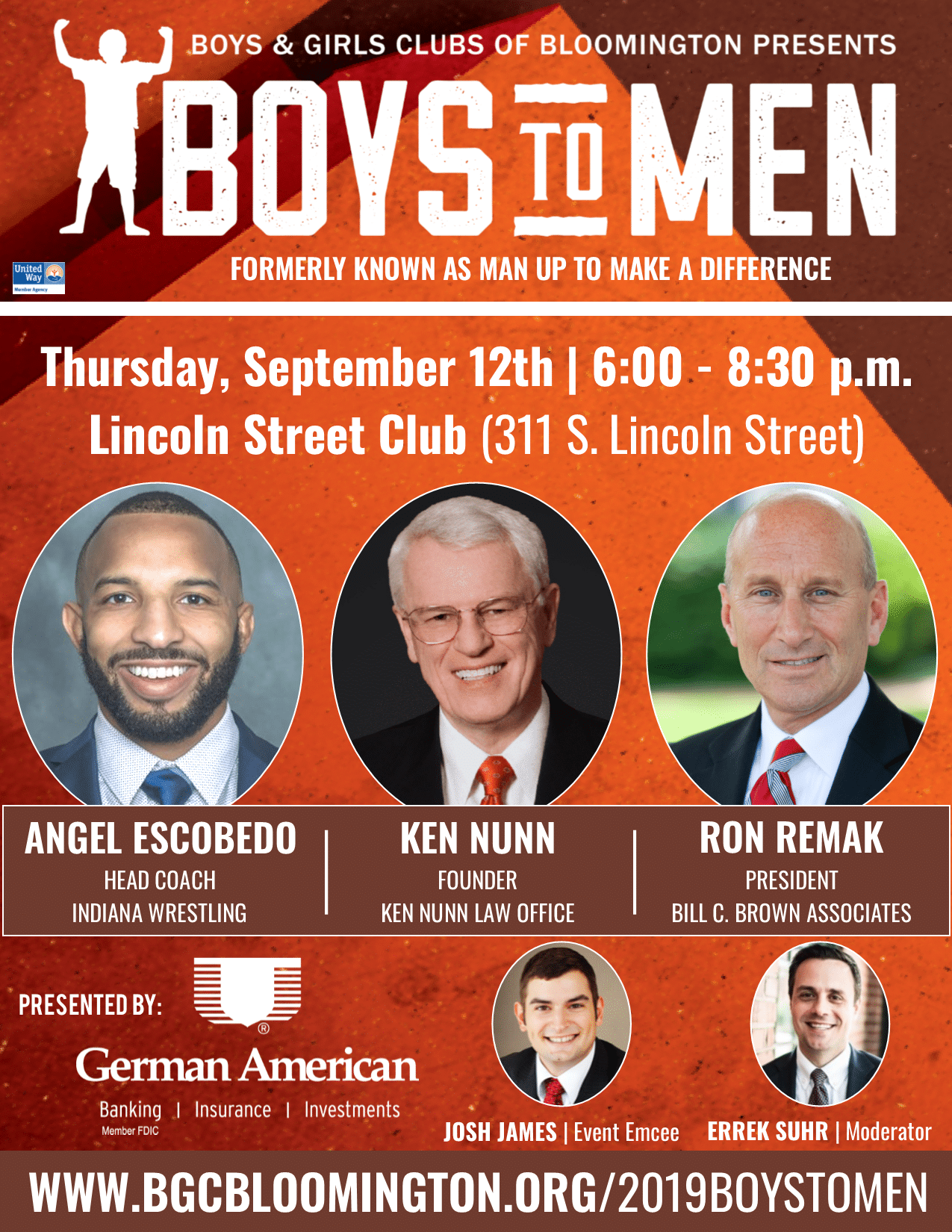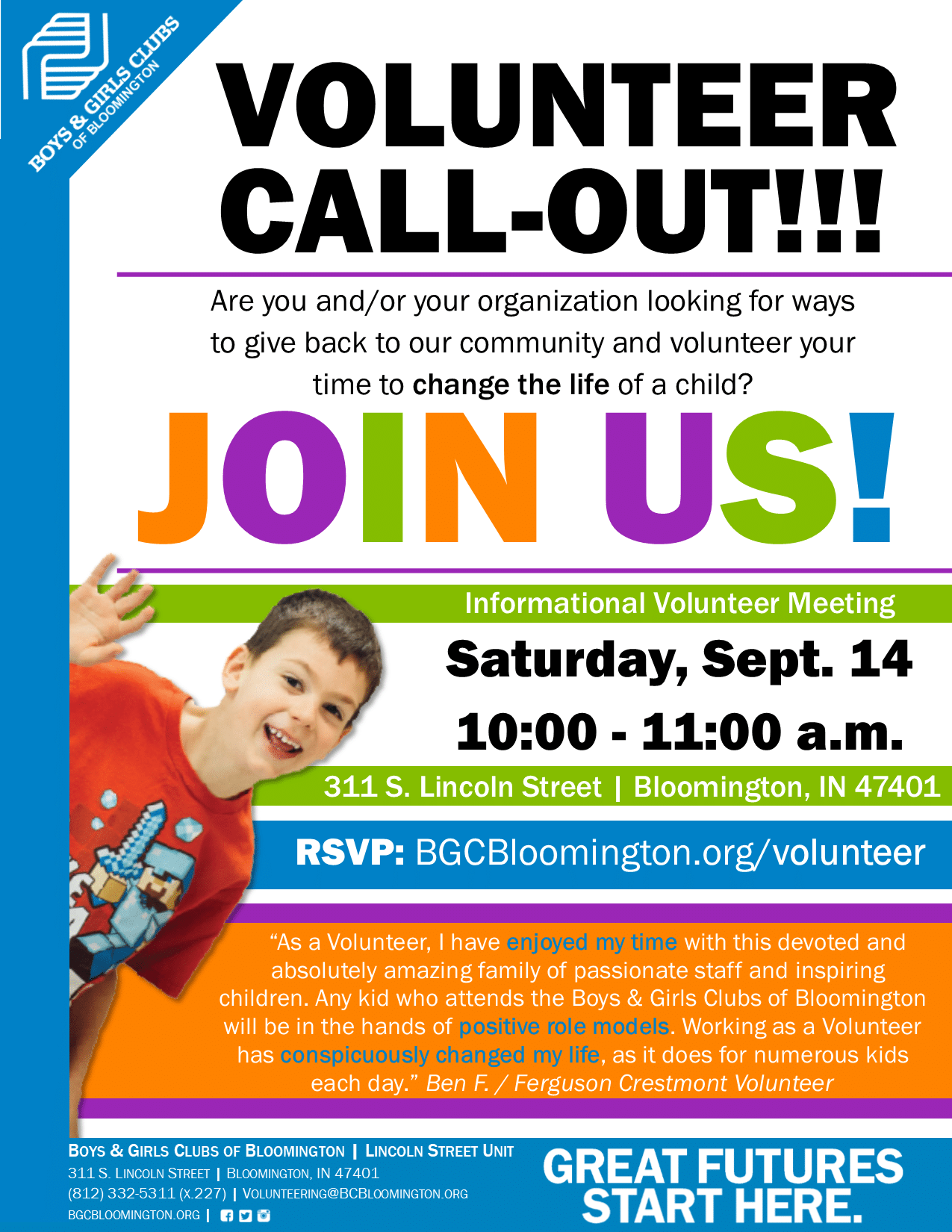 Your gift today can help change a child's future.