311 S. Lincoln Street | Bloomington, IN 47401 | (812) 332-2970
I cannot imagine a more important organization in our community for helping to give young people more opportunities to grow up to be strong and caring individuals.
Lincoln Street Club – Brochure
While the Club has been servicing the kids of Bloomington since 1956, it was not until 1961 that the National Guard Armory located at 311 S. Lincoln Street was first used to house Club activities and programs. Fast forward three years later and the Club purchased the armory thus making this site the official home of the Club. Since that moment 50+ years ago, thousands of kids, staff, and volunteers have walked the halls of the historic Lincoln Street Club building and providing incredible opportunities for the kids in our community.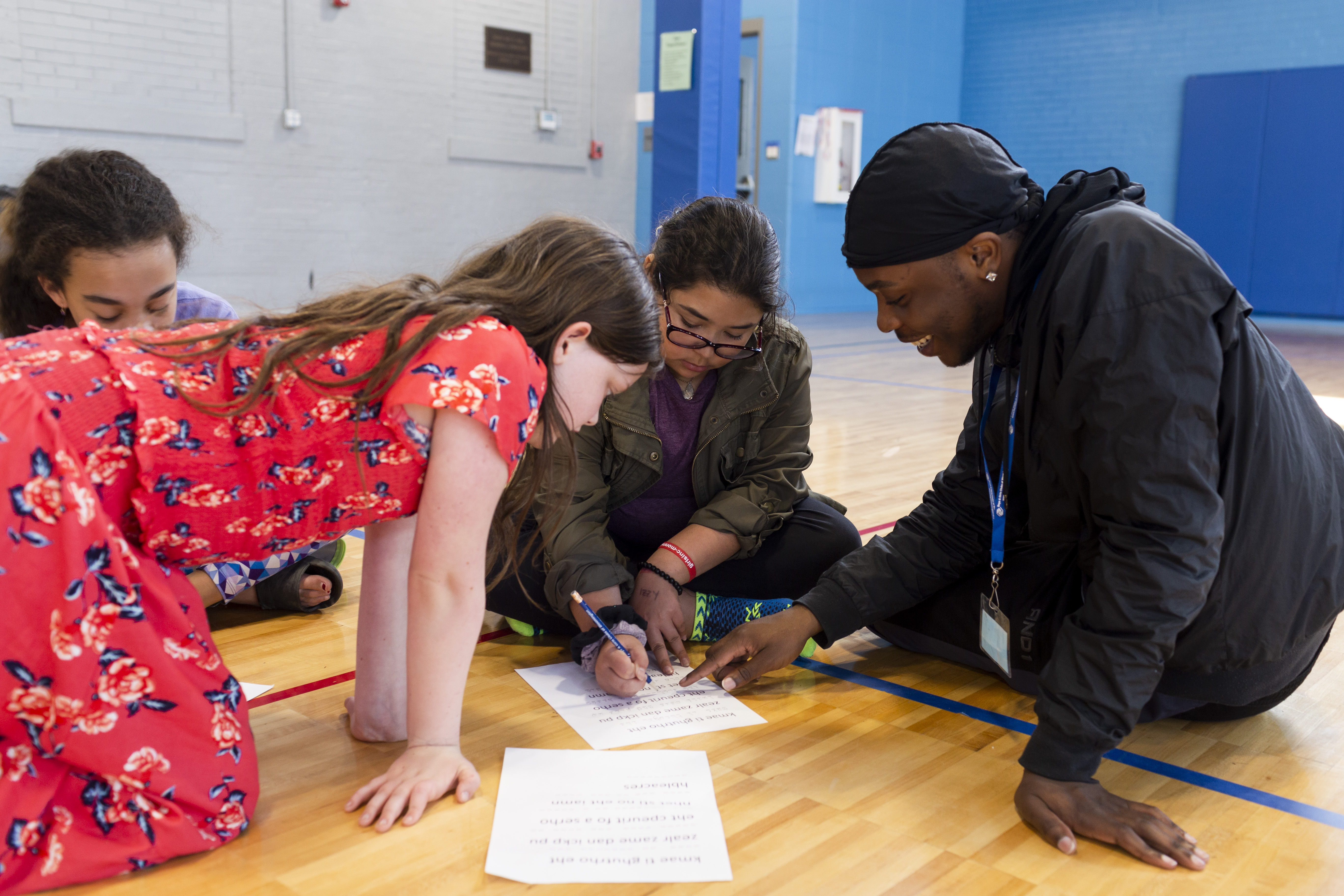 As such over time, it became apparent that the Lincoln Street Club needed a facelift in order to serve even more kids in a more structurally-sound facility. That time came in 2016 when Boys & Girls Clubs of Bloomington officially launched the BIG Futures Capital Campaign – a community-led, collaborate effort to raise money to benefit the Lincoln Street Club. In 2018, the renovated doors of the Lincoln Street Club were officially reopened.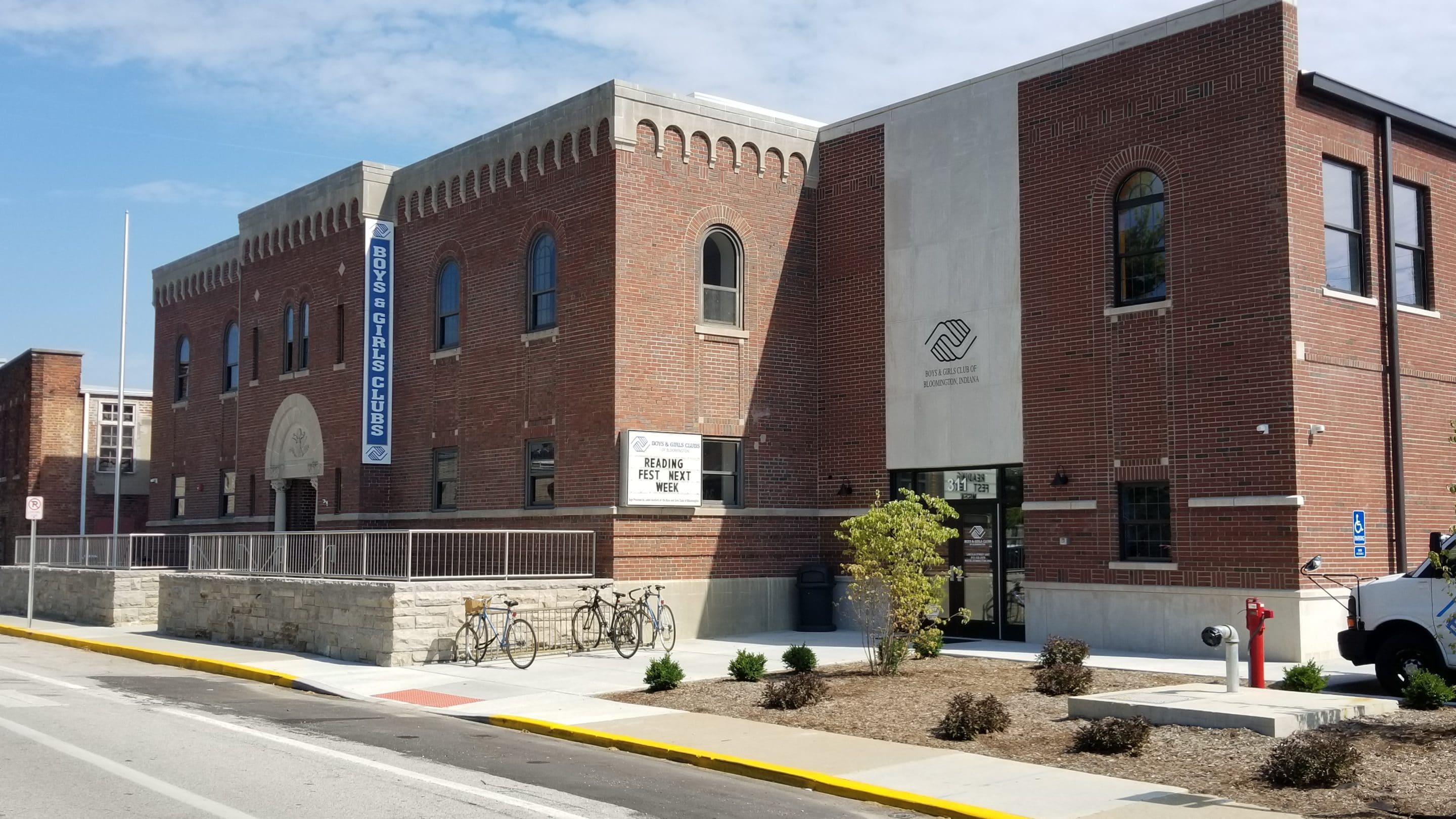 The multi-million dollar renovation included an updated kitchen space, a refurbished gymnasium, lockers to store member's bookbags after school, mutliple program rooms, a dedicated teen space, staff offices, plus so much more! While the inside of the building has seen a significant upgrade, the original structure still stands offering GREAT FUTURES to all who enter the historic halls of the Lincoln Street Club! 
LINCOLN STREET CLUB | PROGRAM EXAMPLES
GOOD CHARACTER & ACTIVE CITIZENSHIP
GRO Skateboarding
Club Riders
Karate & Martial Arts
Flag Football
Cutters Soccer
IU Chemistry Club
Read to Succeed
Financial Literacy
Homework Tutors
Indiana Kids
Junior Staff
Passport to Manhood
SMART Girls
Torch Club Volunteering
Leader-in-Training
FREQUENTLY ASKED QUESTIONS
HOW OLD DOES MY CHILD HAVE TO BE, AND WHAT SCHOOLS DOES THE LINCOLN STREET CLUB SERVE?
Ages: 6-18 years old
Schools Served:  Binford, Childs, Clear Creek, Grandview, Highland Park, Lakeview, Rogers, Summit, Templeton, University, Batchelor, Jackson Creek Bloomington High School South, St. Charles, The Project School
WHAT IS THE ANNUAL FEE FOR MY CHILD TO ATTEND?
$20.00/year
WHEN CAN KIDS ATTEND THE CLUB?
School Year Hours: After School (around 3:00 p.m.) – 7:00 p.m., Monday – Friday
Summer Hours: 7:30 a.m. – 6:00 p.m., Monday – Friday
Summer Drop-In Hours: 12:00 p.m. – 6:00 p.m.
WHERE IS THE LINCOLN STREET CLUB LOCATED?
311 S. Lincoln Street, Bloomington, IN 47401
HOW DO I CONTACT THE CLUB?
Membership Desk: (812) 332-2970
Email: Neil Smith
HOW DOES MY CHILD BECOME A MEMBER OF THE LINCOLN STREET CLUB?
To register a new Lincoln Street Club member, bring the completed 2019-2020 BGC Membership Packet with the annual membership fee ($20.00), to the Lincoln Street Club weekdays between 3:00 p.m. – 7:00 p.m. If you cannot get to the Club during those times, please reach out to Neil Smith, Membership & Community Engagement Director, and he will be happy to help you. 
PLEASE NOTE: There is a 24-hour waiting period from the time a completed membership form is turned in and when the member is allowed to begin attending the Club.