8045 W. State Road 46, Ellettsville, IN 47429
The newest Club in the Boys & Girls Clubs of Bloomington family, the Ellettsville Club opened in 2009 within Eagles Landing – the old Ellettsville Elementary School. The Club is open for after school programming; summer, fall, winter and spring break camps; and a summer drop in program.
The Club features extensive program options for members including educational activities and homework help; leadership and member volunteering opportunities;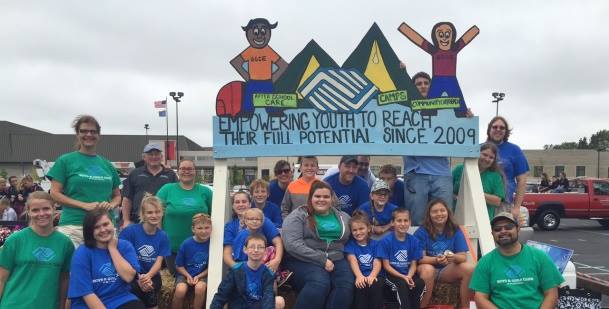 health and wellness education; sports, recreation and fitness activities; and arts, drama, music and dance programs. Additional space and programs are offered for junior high and high school age members. The Richland Bean Blossom Community School Corporation provides transportation for members from RBB schools to the Club after school each day, and a healthy snack is provided to all members by the Indiana Boys & Girls Club Alliance.
Who can attend the Ellettsville Club?
Ages: 6-18 years old
Schools Served: Richard Bean Blossom Community School Corp & Seven Oaks Classical School (Daily bus routes for pick-up from Seven Oaks)
Annual Fee
$20
School Year Hours:
After school to 6:00 p.m., Monday through Friday
Summer Camp Hours:
Summer Hours: 7:30 a.m. to 6:00 p.m., Monday through Friday
Where is the Ellettsville Club located?
8045 W. State Road 46 | Ellettsville, IN | 47429
How do I contact the club?
Phone: 812-935-6970
(ex. 241 for Unit Director, Tabitha Cassani)
Email: Tabitha Cassani
Mail: P.O. Box 1716, Bloomington, IN 47402
How does my child become a member of the Ellettsville Club?
Please reach out to the Unit Director at the email or phone number listed above and they will be happy to help you.