7600 W. Reeves Road, Ellettsville, IN 47404
The newest Club in the Boys & Girls Clubs of Bloomington family, the Ellettsville Club opened in 2009 within Eagles Landing – the old Ellettsville Elementary School. The Club is open for after school programming; summer, fall, winter and spring break camps; and a summer drop in program.
The Club features extensive program options for members including educational activities and homework help; leadership and member volunteering opportunities;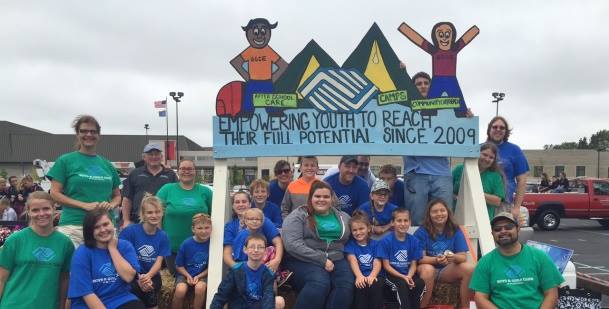 health and wellness education; sports, recreation and fitness activities; and arts, drama, music and dance programs. Additional space and programs are offered for junior high and high school age members. The Richland Bean Blossom Community School Corporation provides transportation for members from RBB schools to the Club after school each day, and a healthy snack is provided to all members by the Community Kitchen of Monroe County.
Who can attend the Crestmont Club?
Ages: 6-18 years old
Annual Fee
$20
School Year Hours:
(Through Friday, May 30th) 2:00 – 6:00 pm
Summer Camp Hours:
(Starting Tuesday, May 31st) 8:00 am – 6:00 pm
Summer Drop-In Hours:
(Starting Tuesday, May 31st) (12:00 – 6:00 pm)
Where is the Ellettsville Club located?
7600 W. Reeves Road, Ellettsville, IN 47404 (Ellettsville Intermediate School)
How do I contact the club?
Phone:812-935-6970
Email: Jon York
How does my child become a member of the Ellettsville Club?
To register a new Ellettsville Club member, bring the completed 2016 BGCE Membership Packet, with the annual membership fee ($20), to the Ellettsville Club weekdays between 2:00 -6:00 pm.
Additional Information:
For more information, please view our Parent & Member Handbook HERE.
*There is a 24-hour waiting period from the time a completed membership form is turned in and when the member is allowed to begin attending the Club. Note: Additional fees apply for camps.
Review upcoming news and events at the Ellettsville Club in our Family Newsletter or remain updated via Facebook.