8045 W. State Road 46 | Ellettsville, IN 47429 | (812) 935-6970
The Club has been such a blessing to my family. The kids love coming and both have been involved in various clubs and leadership opportunities. I've seen their self-esteem build through activities at the Club. The staff is amazing; I hear wonderful things from both of my kids about the staff. Thank you for all you do!
Proudly serving the Richland-Bean Blossom Community School Corporation and Seven Oaks School, the Ellettsville Club is the newest unit within Boys & Girls Clubs of Bloomington.
The Ellettsville Club was born back in 2007 through a community collaboration that recognized a need for a Club based out of Bloomington's neighboring community, Ellettsville. The Youth & Community Center of Monroe County (YCCMC) first opened their doors at Eagles Landing on April 13, 2009.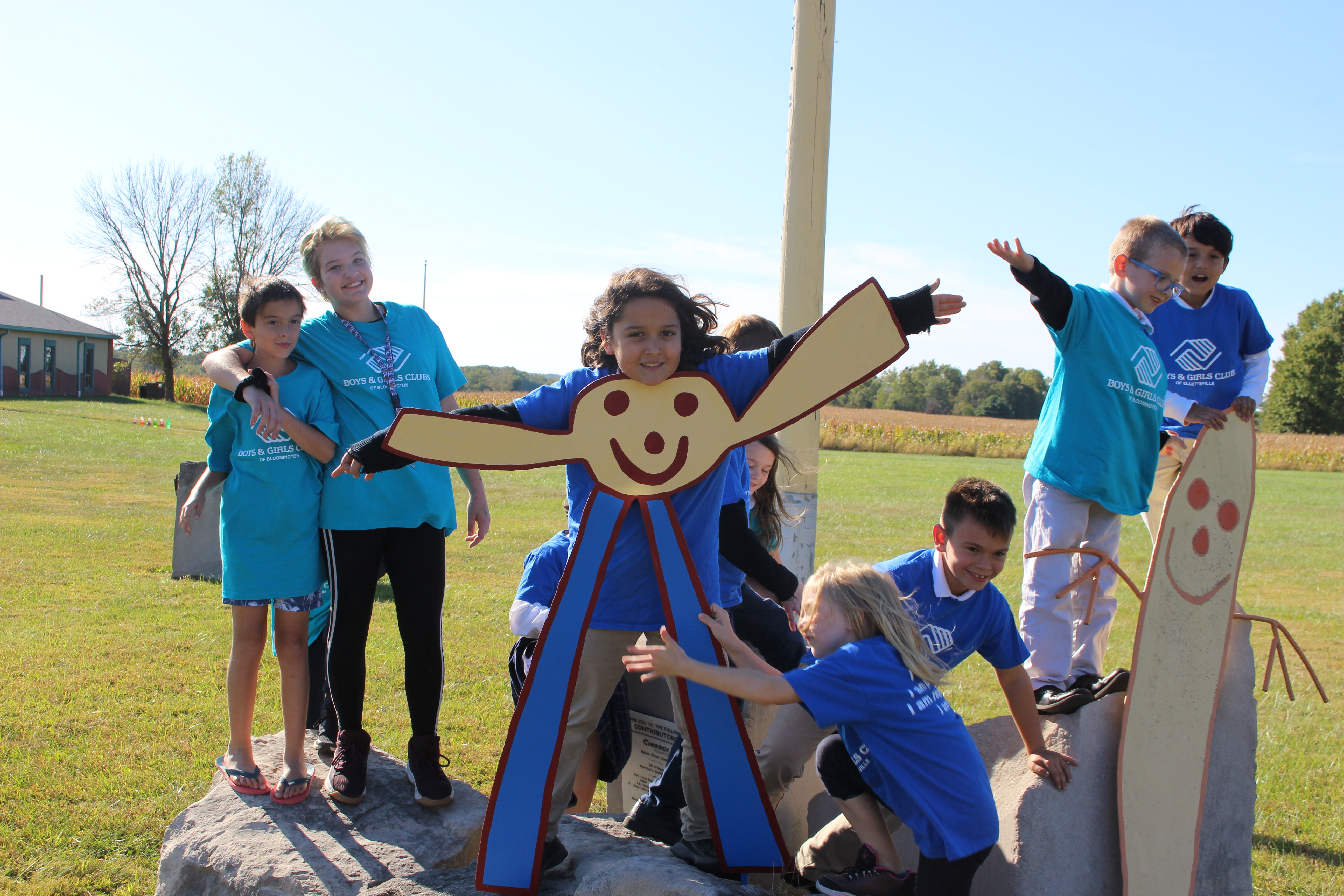 One year later, the YCCMC officially changed its operating name to the Boys & Girls Club of Ellettsville, thus solidfying the Ellettsville Club as the premier child-development center in the community. Once leaving the former Eagles Landing location, the Club moved inside Edgewood Intermediate School before finally landing at their own Club-space on the west-side of Ellettsville. In April, 2019, the Club celebrated their 10th Anniversary of serving the community.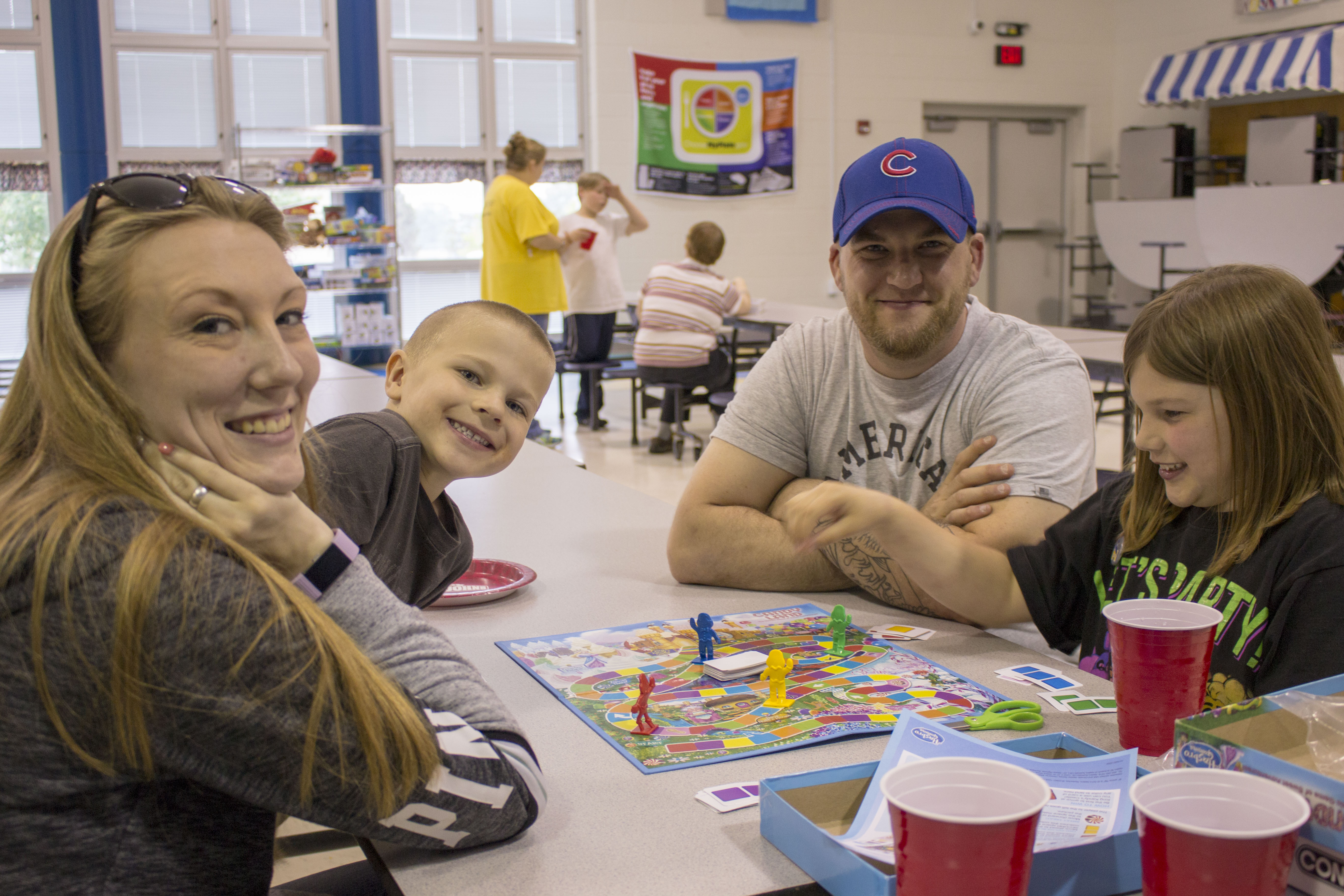 Today, the Ellettsville Club has become a popular destination for kids in and around the Ellettsville community. The Club is open for after-school programming; summer, fall, winter and spring break camps; and a summer drop-in program as well!
The Club features extensive program options for members including educational activities and homework help; leadership and member volunteering opportunities; health and wellness education;
sports, recreation and fitness activities; and arts, drama, music and dance programs. Additional space and programs are offered for junior high and high school age members. The Richland-Bean Blossom Community School Corporation provides transportation for members from RBB schools to the Club after school each day, and a healthy snack is provided to all members by the Indiana Boys & Girls Club Alliance. Additionally, the Ellettsville Club is supported by the Ellettsville Council for Youth, a volunteer-based group of committed community leaders who are dedicated to meeting the needs to the Ellettsville Club and promoting the Club's mission in the community.
ELLETTSVILLE CLUB | PROGRAM EXAMPLES
GOOD CHARACTER & ACTIVE CITIZENSHIP
Hooping Club
Cooking Club
Gardening Club
Flag Football
Volleyball
COOK Tutoring
Science Club
Reading Buddies
Photography & Art Club
Teach IT
Junior Staff
SMART Decisions
Passport to Manhood
Torch Club Volunteering
Teen Talk
FREQUENTLY ASKED QUESTIONS
HOW OLD DOES MY CHILD HAVE TO BE, AND WHAT SCHOOLS DOES THE ELLETTSVILLE CLUB SERVE?
Ages: 6-18 years old
Schools Served: Richard-Bean Blossom Community School Corporation & Seven Oaks Classical School
WHAT IS THE ANNUAL FEE FOR MY CHILD TO ATTEND?
$20.00/year
WHEN CAN KIDS ATTEND THE CLUB?
School Year Hours: After School (around 3:00 p.m.) – 7:00 p.m., Monday – Friday
Summer Hours: 7:30 a.m. – 6:00 p.m., Monday – Friday
WHERE IS THE ELLETTSVILLE CLUB LOCATED?
8045 W. State Road 46, Ellettsville, IN, 47429
HOW DO I CONTACT THE CLUB?
Membership Desk: (812) 300-0102
Email: Tabitha Cassani
HOW DOES MY CHILD BECOME A MEMBER OF THE ELLETTSVILLE CLUB?
To register a new Ellettsville Club member, please contact Tabitha Cassani, the Unit Director, at the email or phone number listed above and she will be happy to help you.
PLEASE NOTE: There is a 24-hour waiting period from the time a completed membership form is turned in and when the member is allowed to begin attending the Club.