COMMUNITY EMERGENCY RELIEF CAMP
Proudly Serving Essential Healthcare Providers in Bloomington and Monroe County
"It is critical that we rally around the families of essential workers."
John Hamilton
Mayor, City of Bloomington
Despite the current uncertainty relating to the COVID-19 (Coronavirus) Pandemic, our mission still holds true: to empower all kids to reach their full potential. In order to fulfill the mission – and in close consultation with the Centers for Disease Control and Prevention (CDC), the City of Bloomington, the Monroe County Health Department, and IU Health – the Boys & Girls Clubs of Bloomington are opening their doors to assist essential workers in Bloomington and around Monroe County.
"Guided and called by our mission, the Boys & Girls Clubs of Bloomington is opening our Community Emergency Relief Camps to meet a portion of our community's childcare needs.  Through untold hours of research, discussion, and planning by our staff and Board of Directors, we will begin to serve youth and families of healthcare professionals and first responders following all federal and state guidelines to ensure the safety of our kids, families, and staff.  We do not take this endeavor lightly, or the responsibility that comes with it.  Safety has always been, and always will be, our top priority."
The Community Emergency Relief Camp (CERC) is designed for children of essential workers to be grouped together in small "youth pods" of eight children along with two Club Staff members. With local schools closed for the remainder of the school year and the increased demand on our healthcare workers, the Club has developed a framework to provide necessary care for children. First priority shall be given to children of first responders and medical/healthcare professionals whose work is essential for the general community to stay healthy and safe. All youth pods will maintain social distancing in all activities. This ratio and structure require much higher staff ratios than our typical program, as well as the usage of personal protective equipment and heightened sanitation measures.
The first CERC dedicated to children of healthcare providers at IU Health opened on Monday, April 27th at the Ellettsville Club. After a trial period of 10 business days, as recommended by the BGCB Board of Directors, the Club will slowly implement additional youth pods throughout our three locations in Monroe County as the need exists.
"As a community that excels in providing care to children of all ages, we now find ourselves in uncharted territory. With all public schools closed and most early learning sites shuttered as well, we have a crisis in childcare for essential workers. We are committed to helping find the people that will allow existing providers to reopen or for innovative solutions to be activated in our community."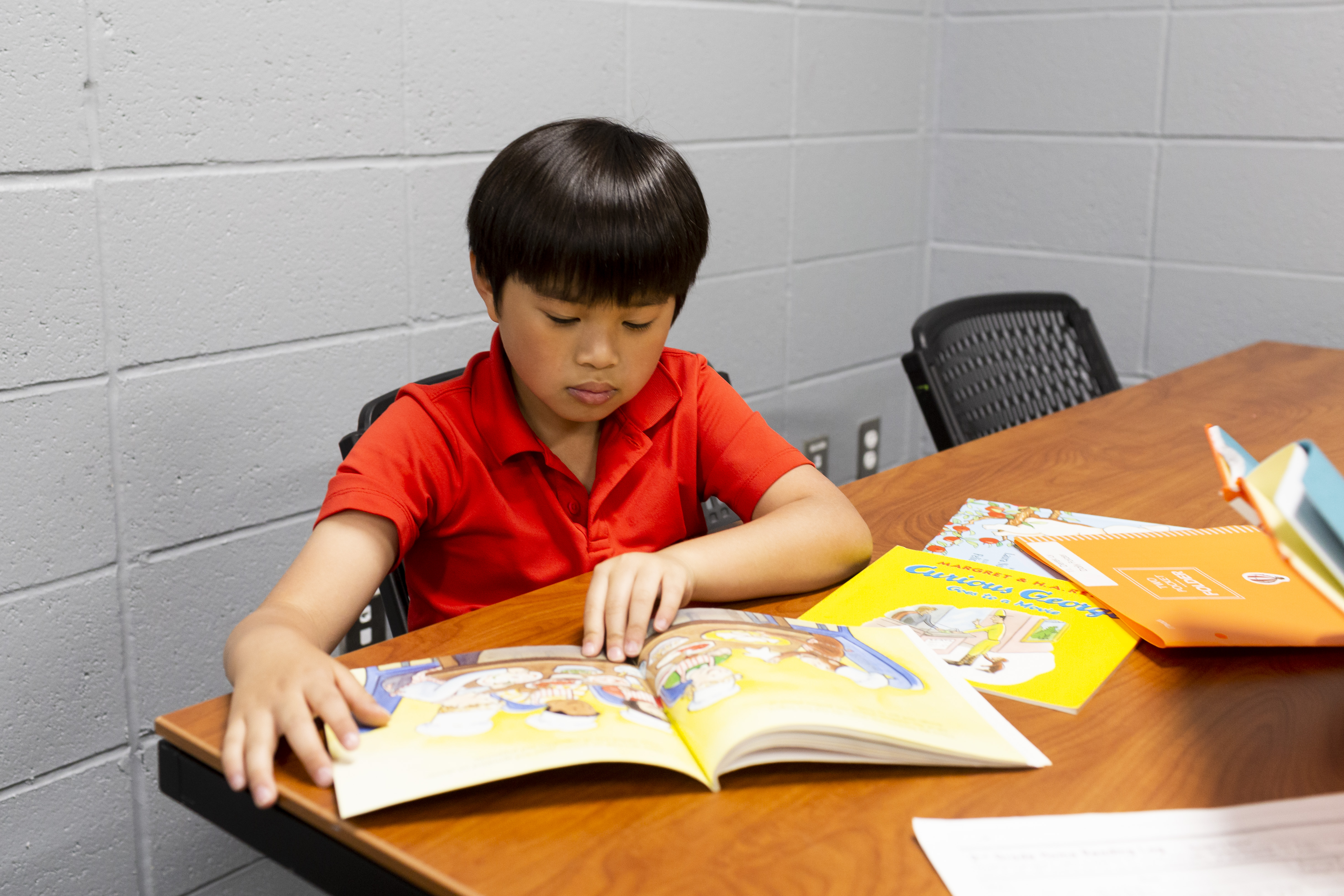 As a leading school-age child care provider, the Club believes it is our duty to provide this emergency service to the critical and essential healthcare/emergency personnel in our community. In an effort to help prevent the spread of COVID-19, the Club has been working closely with medical professionals and local health department officials, in addition to closely following CDC guidelines. Child safety is the #1 priority. Under no circumstances shall any of the Club's CERC membership requirements and best practices be compromised. Child safety is non-negotiable, regardless of any relaxed legal requirements or liability exemptions.
"Safety has always been, and will always be, our top priority."
Jeff Baldwin
Executive Director, Boys & Girls Clubs of Bloomington
The CERC operates with five priorities: 1.) Health Screenings of Staff & Participants 2.) Camper & Staff Hygiene 3.) Social Distancing in Programming 4.) Facility Cleaning and 5.) Response to Detection of COVID-19 Symptoms.
For a thorough and comprehensive review of our policies and procedures relating to CERC, please download the Frequently Asked Questions document linked at the top of this page.
"While the focus of the CERC is on the children of the first responders responsible for keeping our community healthy and safe, the innovations in service delivery and safety practices that are being implemented
will benefit all of the families we serve when we re-open our Clubs to the broader community."
CERC DAILY SCHEDULE EXAMPLE
Each CERC participant will be assigned a youth pod and two staff. Each youth pod will have a schedule to follow on a daily basis. The Community Emergency Relief Camp is a 'decentralized' camp in this way. Youth pods will not interact with other youth pods and will have specifically assigned program space and bathroom facilities that are not shared. The schedule below is an example of possible CERC activities. 
6:30 – 9:00 a.m.
9:00 – 11:00 a.m.
11:00 a.m. – 12:00 p.m.
12:00 – 2:00 p.m.
2:00 – 4:00 p.m.
4:00 – 6:00 p.m.
6:00 – 7:30 p.m.
Breakfast & Play Stations
Computer Lab & eLearning
Lunch & Free Time
Computer Lab & eLearning
Art, Music & Active Play Stations
Personal Tablets/Device or Movie
Dinner & Table Talk Discussions