Safely Opening the Club Doors to Embrace the "New Normal"


Not sure which Club is yours? Please call us at (812) 332-5311 x215.

The Boys and Girls Clubs of Bloomington is a membership organization for youth.  Once a child is registered for membership, they must wait 24 hours before attending the Club.
The Lincoln Street Club will serve youth from the Monroe County Community School Corporation, and other Monroe County schools.
The Ferguson Crestmont Club will serve youth from the Monroe County Community School Corporation, and other Monroe County schools.
The Ellettsville Club will serve youth from Richland-Bean Blossom Community School Corporation and other surrounding Ellettsville schools.
Member Eligibility Checklist
The purpose of this checklist is to promote positive and clear communication between staff and parent/guardians about membership possibilities at any of three units within the Boys & Girls Clubs of Bloomington. In order to support the success and safety of all BGCB registered and participating members, it is important participants are "Club ready." Please review the following criteria to gauge if your child is eligible for membership…
Able to participate in Club programs independently, or with minor accommodations provided;

6-18 years of age;
Able to use the restroom independently, or with minimal verbal prompting;
Able to take direction and instruction from staff or volunteers;
Comfortable with, and able to interact in, a group environment;
Interacts and participates in programs in a manner that is physically and emotionally safe for everyone;
Does not require physical intervention for redirection, assistance, or for any other reason.
If you believe that your child may not be ready, or have questions about any of the eligibility benchmarks listed above, please call the Club at (812) 332-5311 x215 or email us with your inquiry. 
Safety for all is our top priority.

 
Increased safety procedures are in place to decrease the possibility of spreading COVID-19.
The Boys & Girls Clubs of Bloomington have been safely serving youth at all Club locations since last summer – while also offering in-person program opportunities at Camp Rock. Each Club operates under the highest safety standards in compliance with CDC, State, and local health guidelines to keep kids safe. To decrease the possibility of spreading COVID-19, numerous policies and procedures have been implemented to insure the safety of our kids, staff, and parents. 
The following highlights some of those important procedural changes:
–> It is required that all Club staff, volunteers, and members wear masks while indoors, or on the bus, except for when eating, at which time children are socially distanced and seated..
–> When outside, children may remove their masks, except when they are unable to socially distance. Any aquatic recreation (swimming, sprinklers, paddleboarding, etc.) will not require masks for the safety of the participants.
–> Hand washing upon arrival at the Club, before and after eating, and during all program transitions;
–> Regular sanitizing and cleaning measures to prevent COVID transmission on high contact surfaces;
–> Social distancing at all times when members are eating or seated for extended periods of time; and
–> Age cohorts to help keep Club members with the same group during all non-special program times
As we continue to monitor developments and safety regulations relating to the COVID-19 (Coronavirus) Pandemic, our mission still holds true:
To empower all young people, especially those who need us most, to reach their full potential as caring,
productive, and responsible citizens.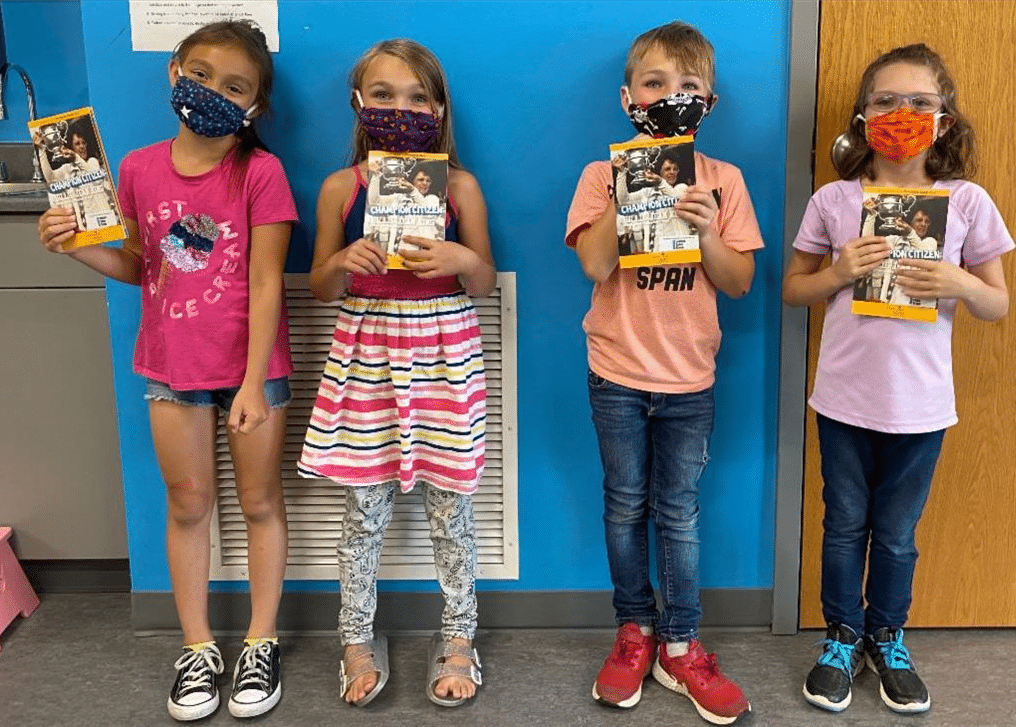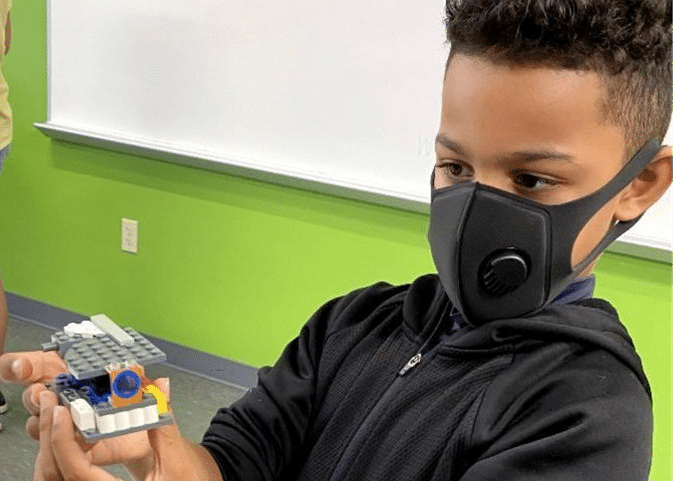 The Boys & Girls Clubs of Bloomington continue to work tirelessly with our partners, local school districts, health care providers, government officials and other organizations to determine how we can best serve Club youth during these difficult times.

Although we typically charge only $20.00 annually for Club programs, our costs to run full-day programs and serve members in multiple sites in smaller groups requires us to charge a weekly fee. Thanks to generous community donations during the COVID-19 Pandemic, including, but not limited to, the LEARN Fund at the Community Foundation of Bloomington and Monroe County, we are able to keep this fee for families low even though our operating costs have substantially increased.
Please note: To participate in the Club's After School Programming structure, children must first become members of the Club, which includes a $20 annual membership fee in addition to the weekly cost.
 For questions about the Club's After School Programming, please contact us at info@bgcbloomington.org,or by calling (812) 332-5311 x215.
 While the times may have changed, our mission remains the same. We know that we will get through this together,
and we encourage everyone to be kind and compassionate to one another as we continue to adapt to this "new normal." Please know that our commitment of fulfilling the mission of the Club is unwavering.